WHAT IS A GOOD SOUL?
Simply put, a good soul is someone who inspires to do something good for someone else. At the Good Soul 5k run/walk, your participation not only helps your own health & fitness, but the health & fitness of another soul too.
HOW DOES YOUR PARTICIPATION HELP OTHERS?
Your participation dollars for the 5k go toward us offering FREE workouts to our community all year long. It's time for all of us to hold not only ourselves, but everyone accountable when it comes to our health & well-being. Parents who put their health first are more likely to raise children who put their health first. Together, lets get our community on the map as being one of the healthiest & active communities in the nation!
WHERE & WHEN WILL THE WORKOUTS BE?
Jeff Rogers Fitness will be hosting FREE pop-up workouts throughout the year at various locations in the Eau Claire area. All workouts will be announced on social media ahead of time, so all you need to do is follow along to join in!
INTERESTED IN HAVING A WORKOUT AT YOUR SCHOOL, OR ORGANIZATION?
This is the part where we need your help! Jeff Rogers Fitness is willing to offer FREE workout events just about anywhere. Schools, parks, organizations, businesses, well, you get the picture.
Setting up a workout is so easy! Just contact Jeff : rogcityfitness@gmail.com stating the location, time available and a little information about who the workout is for. Jeff has experience leading workouts for any age & fitness level.
Serving a Greater Purpose.
The Good Soul 5k's purpose is not only to promote the exponential benefits of running & friendship, but to promote ALL THINGS GOOD FOR HEALTH. Our mission is to connect with as many kids & adults as we can in the area to finally send home the message that being healthy & happy go hand in hand. By offering free pop-up workouts to EVERYONE, we hope that it lifts up our community like never before. Let our message be that health is happiness. Doing something good is being someone good.
Help us spread the Good Soul message!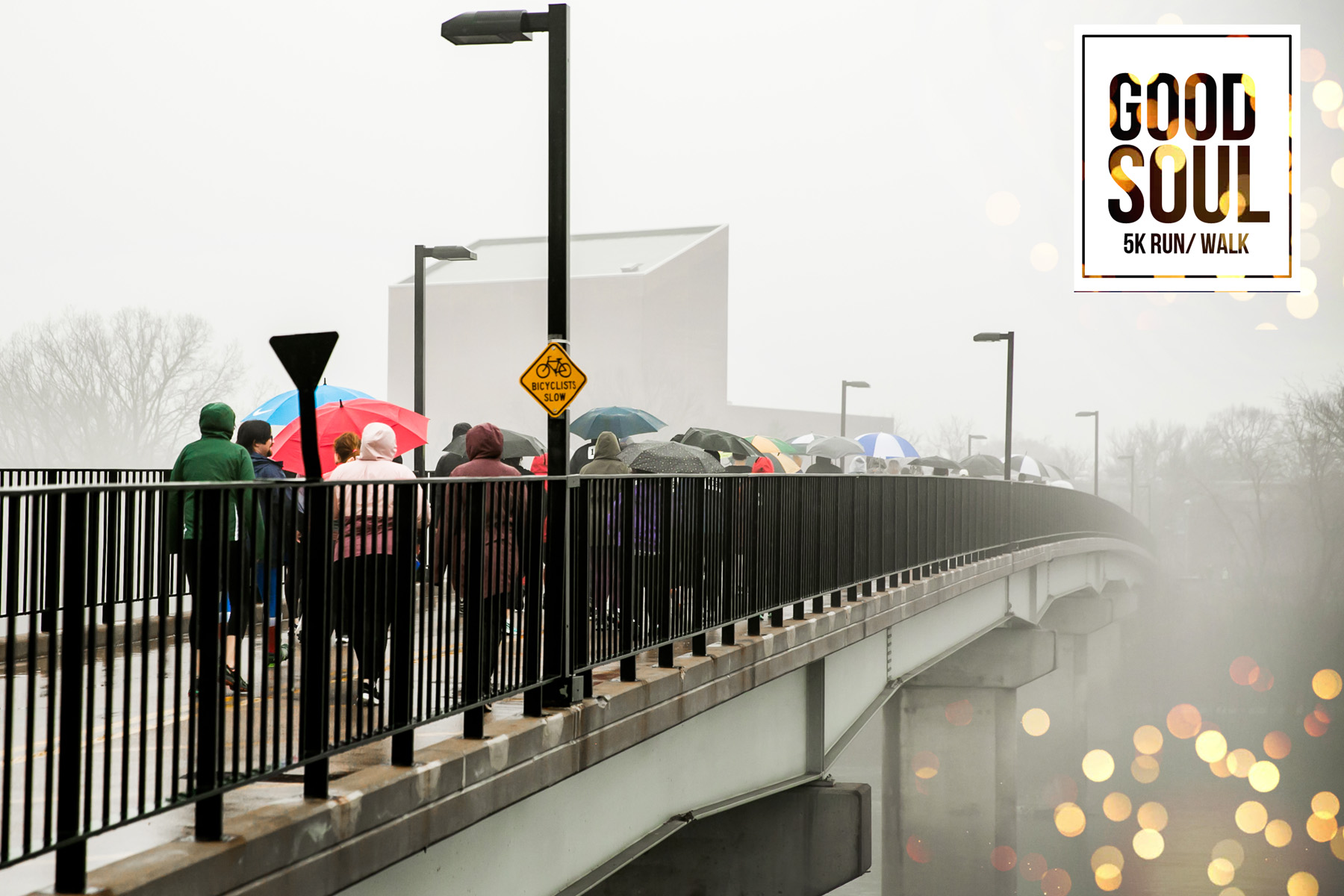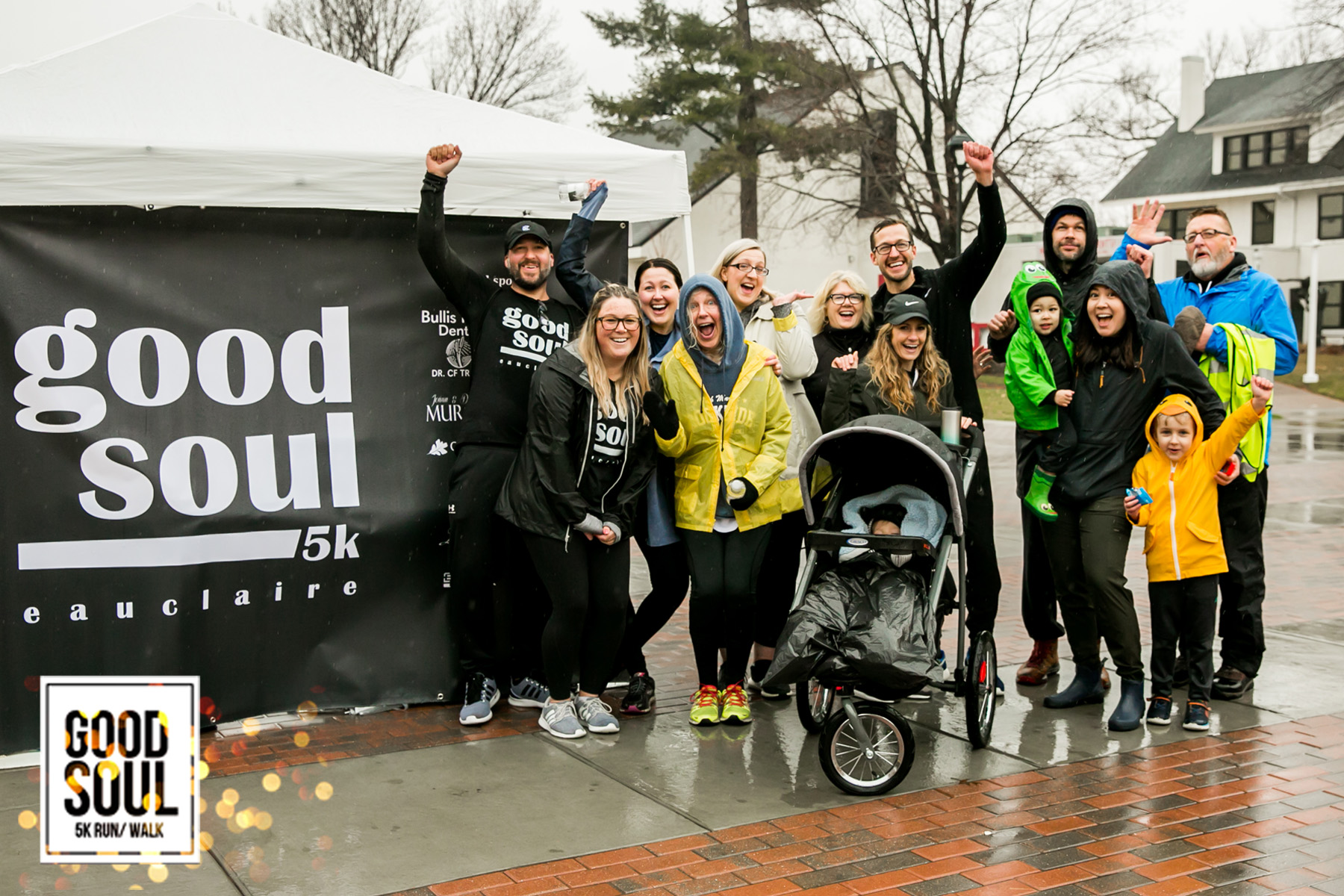 Ages 12 and older: $30
Ages 5-12: $15
Under 5: Free
Packet pick up TBA.
Any race updates will be posted on our social media pages.
The Good Soul 5k begins on UWEC Campus at Zorn Arena. The run/walk will follow the trail along the river and travel across the bridge through Phoenix Park, overlooking the Pablo Center before making its way back to campus.


Our t-shirts are made with a soft black heather tri-blend. Rep one by signing up for the Good Soul 5k today.
If you'd like to get on board with the Good Soul 5k 2.0 mission, please reach out to
Jeff Rogers : rogcityfitness@gmail.com